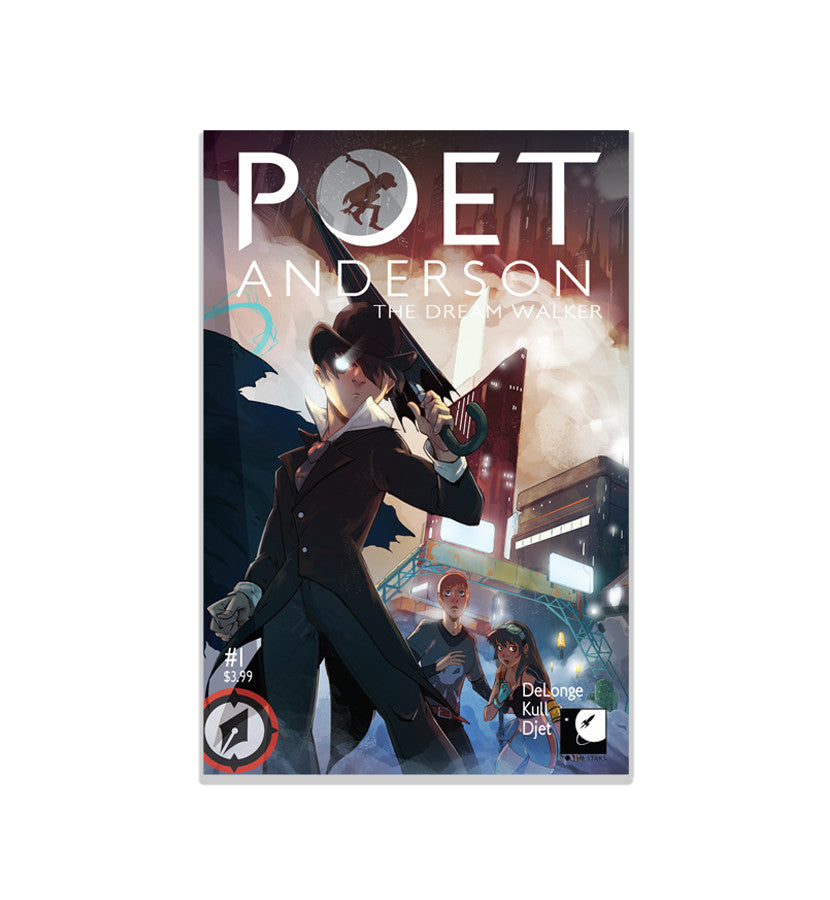 The Dream Walker Issue #1
The lucid dreaming adventures of the Anderson brothers, who discover they play a crucial role in the protection of the The Waking World. Conceived and written by Multi-platinum recording artist Tom DeLonge (blink-182, Angels and Airwaves) and Ben Kull (Father of the Pride, Mission Hill), and illustrated by animation sensation Djet, this original comic series reveals an epic, ageless race for Immortality, Power, and Purpose. Published by Magnetic Press. The comic book prequel of the award-winning animated film by the same title.

Includes:
Issue #1 Limited Edition triptych cover by artist Djet exclusively available on To The Stars
Product Options:
Comic [SOLD OUT]:

Issue #1 Limited Edition Triptych Cover

Comic + Digital [SOLD OUT]:

Issue #1 Limited Edition Triptych Cover and Digital PDF

Digital: 

Issue #1 Digital Download PDF
FREE USA Shipping Over $100 on select items

Free 30 Day USA Returns on eligible items.

Flat Rate International Shipping to select countries on orders over $100 USD.