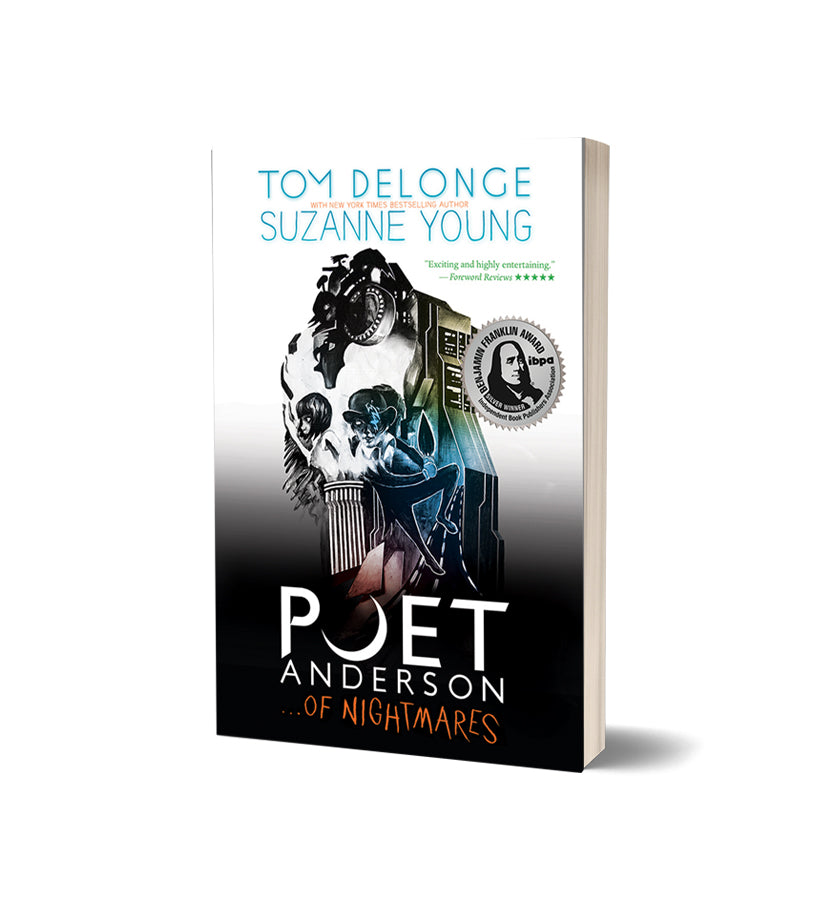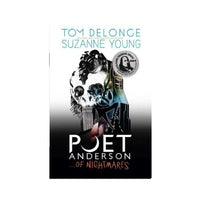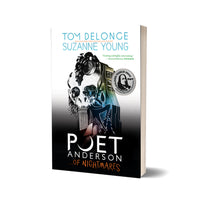 ...Of Nightmares Paperback


Reads like a blend between Harry Potter and The Matrix. ...Of Nightmares hits the trifecta. (Consequence of Sound)

"This is a book that guys and girls, as well as their parents, can get behind and totally fall in love and that's so rare to find these days. If you're ready for a book that will take you into a world which can be found each time you close your eyes, a dark adventure full of new and fascinating places and characters you won't soon forget, then absolutely pick up Poet Anderson…Of Nightmares and get prepared to be blown away!! Absolutely my favorite read of 2015 and I can't wait for book two!!" (My So-Called Book Reviews (5 out of 5 stars))

"It is a very quick and quite enjoyable read. It is full of action and suspense as well as humour. The world DeLonge has created is incredibly vivid and well imagined and the plot has some great twists, especially near the end, which were utterly unexpected. ... I would encourage you to read it if you enjoy fast paced action and romance with tense cliff hangers." (The Guardian)

Winner of the Silver Benjamin Franklin award for the Best Teen Fiction and part of the critically acclaimed transmedia project Poet Anderson: The Dream Walker, comes what is hailed as a "teen Blade Runner, this book has nonstop action with dramatic, heart-pounding escapes" by the School Library Journal. Poet Anderson ...Of Nightmares is a thrilling, edge-of-your-seat story written by award-winning musician, producer and director Tom DeLonge and New York Times bestselling author Suzanne Young.

Book Options:
• Paperback Edition: Retail Edition Paperback book

Synopsis
Poet Anderson ...Of Nightmares follows the epic journey of two orphan brothers, Jonas and Alan, who are Lucid Dreamers. After a tragic car accident lands Alan in a coma, Jonas sets out into the Dream World in an attempt to find his brother and wake him up. What he discovers instead is an entire shared consciousness where fear comes to life as a snarling beast called a Night Terror, and a creature named REM is bent on destruction and misery, devouring the souls of the strongest dreamers to get closer to the Waking World. With the help of a Dream Walker - a guardian of the dreamscape, Jonas must face his fears, save his brother, and become who he always meant to be: Poet Anderson.

FREE USA Shipping Over $100 on select items

Free 30 Day USA Returns on eligible items.

Flat Rate International Shipping to select countries on orders over $100 USD.