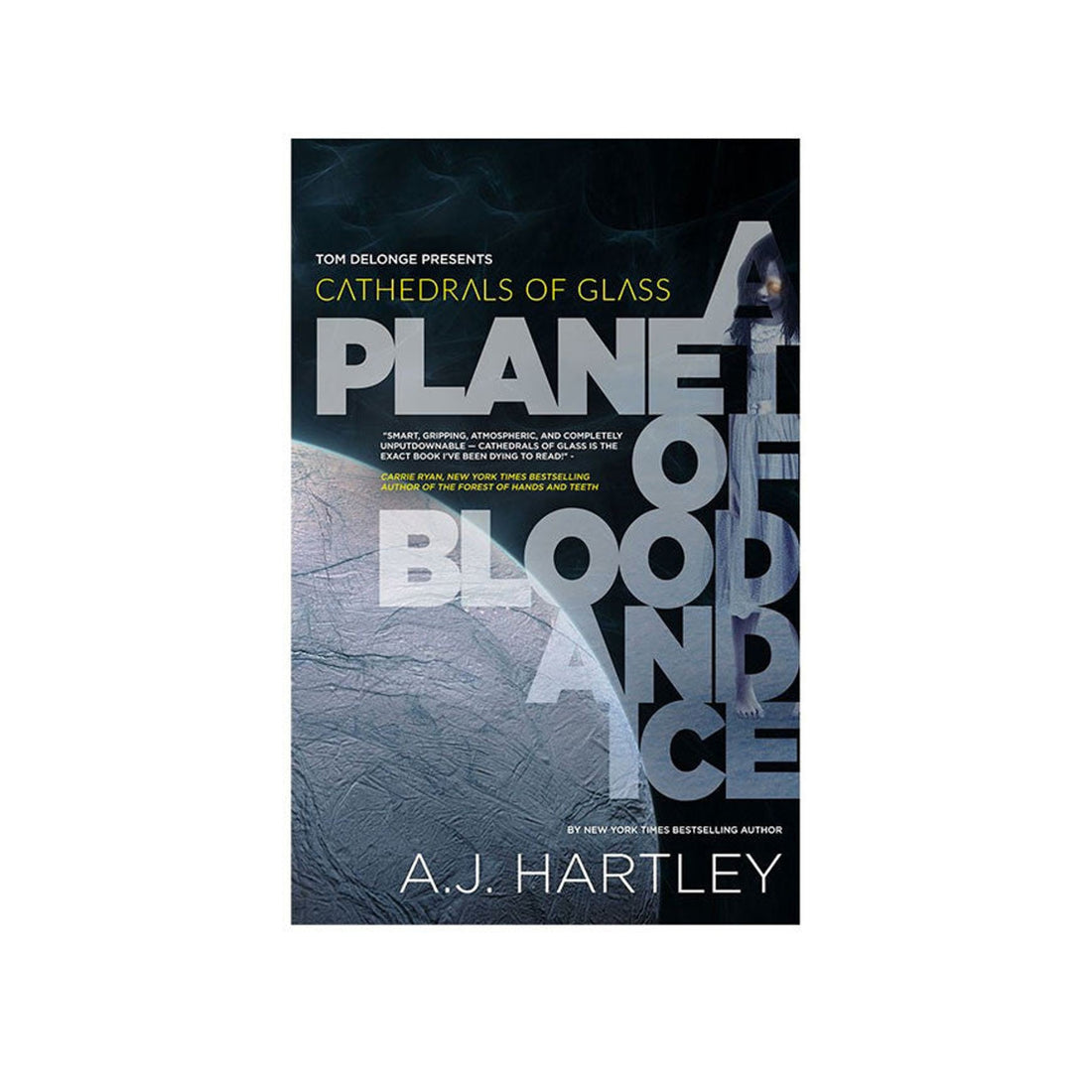 A Planet of Blood and Ice
From the New York Times bestselling author of Steeplejack and co-author of Sekret Machines: Chasing Shadows with Blink-182's Tom DeLonge, comes a "smart, gripping and atmospheric" young adult thriller—the Cathedrals of Glass saga…



"I have to admit that the entire time I was reading Planet of Blood and Ice, I was on the edge of my seat. There are some great (made-for-movie) scenes in the novel and the climactic scene near the end was especially awesome." - Fantasy Literature

"This book has all the elements of a great thriller - great pacing, smart use of cliffhangers from chapter to chapter, characters you care about, and a constant need to read just one more chapter." - GoodReads Customer

  • 352 pages
  • Hardcover
  • Includes a forward by Tom DeLonge
  • Release Date: February 21st, 2017

Book Options:
• Digital Edition: Digital download of A Planet of Blood and Ice
• Hardcover Edition [SOLD OUT]: Retail Edition Hardcover Book

Audio Book Available On:

Synopsis
"Deviance is unattractive and jeopardizes all we hold dear…"

Ten teenagers broke behavioral law. Sentenced to be reeducated on the moon of Jerem, they were placed in stasis on the automated ship Phetteron for their six day journey. They never reached their destination.

"Home looks after its own…"

Thrown off course by a computer malfunction, the Phetteron is damaged in an asteroid belt and crash lands on the uninhabited ice planet of Valkrys. Having spent their lives in temperature controlled environments, consuming nutrient supplements, and interacting with people mostly through the infonet, the teens are unprepared to depend on each other to face the harsh, hostile, and hellish landscape. Home will send a rescue party long before their meager supplies run out. 

"No contrary positions are viable…"

Sola was a roamer. She wandered the city after curfew, reveling in the freedom of being disconnected from the techgrid and embracing the joy of physical activity. For those actions, Home declared her deviant. But on Valkrys, her deviance is an asset that may be the teens' only hope for survival. As Sola explores their strange new world, she discovers that she and her shipmates are linked by something more frightening than their subversive behaviors—and uncovers a truth about the planet the authorities at Home wanted buried. Valkrys is not uninhabited. And what lives there is predatory…
FREE USA Shipping Over $100 on select items

Free 30 Day USA Returns on eligible items.

Flat Rate International Shipping to select countries on orders over $100 USD.