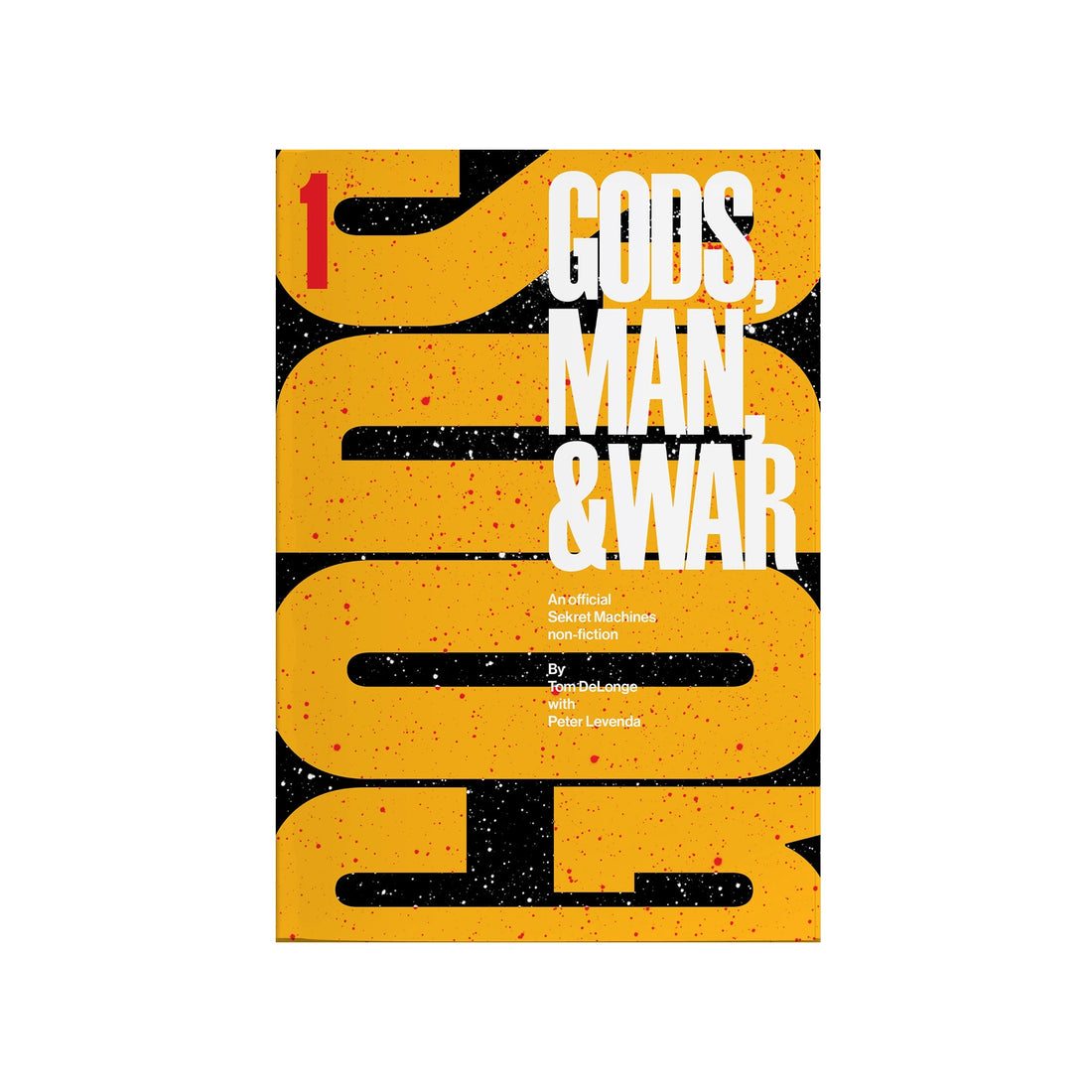 An exceptional examination that "plays the role of an intellectual Indiana Jones, expertly guiding readers through crumbling, vine-laden Mayan temples; the stunning iconography of ancient Egypt and the esoteric creation myths of antediluvian India, Africa and China." Written by Open Mind's 2017 UFO Researcher of the Year and critically acclaimed producer Tom DeLonge, with renowned researcher Peter Levenda. 
Book Options:
• Paperback Edition: Paperback book
They have witnessed what is beyond the bounds of possibility. Lights sailing across Nevada's desert night sky in fluid and rapid motions that are impossible for even the most technologically advanced aircraft. They have encountered those responsible for the unexplained.  Men in black suits, white lab coats, and military uniforms who do not want their secrets eSekret Machines: GODSwill take you on an eye-opening journey that transcends speculation and is based on unprecedented access to officials at the highest levels of government, military and industrial agencies who have provided insights and assistance never before experienced by any researchers in this controversial field.  GODS takes us beyond speculation to certain knowledge of what exactly lies at the heart of the most important Phenomenon ever to confront human understanding. 

Now in trade paperback, the first volume in Gods, Man & War, GODS introduces the reader to some of the critical issues that are foundational to an intelligent and enlightened grasp of the revelations that will follow in the next two volumes.  There is another Force in the universe of our Reality, another context for comprehending what has been going on for millennia and especially in the last seventy years.  Sekret Machines is the result of input from scientists, engineers, intelligence officers, and military officials -- a group we call the Advisors --  and transcends the speculation of journalists, historians and others whose conclusions are often either misinformed or only tease around the edges of the Sekret Machines. The reader will not discover wild theories or unfounded claims, but instead will confront a solid -- if often unsettling -- reality, one that demands the collaboration of all of us in every field of human endeavor if we are to understand it and manage its effects.

If nothing else, readers will come to the conclusion that the Phenomenon is not what they think it is.  It is, in fact, much more serious and potentially much more threatening than they can imagine.

Sekret Machines: GODS is volume one of the companion investigation series to the bestselling fiction thriller Sekret Machines: Chasing Shadowsby DeLonge and NYTimes bestselling author AJ Hartley.  The whole is truly greater than the sum of its parts.  Read together, the thriller series and the investigation series show what cannot be revealed with one approach alone.
FREE USA Shipping Over $100 on select items

Free 30 Day USA Returns on eligible items.

Flat Rate International Shipping to select countries on orders over $100 USD.